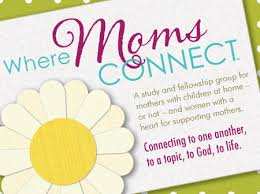 Our Mission: To provide a supportive, nonjudgmental, and encouraging environment to moms as we help each other live out our call to create faith-filled families.
MOMS (Ministry of Moms Sharing) is a group of moms that usually meets on the second Tuesday of each month from October-May at 7-8:30pm to discuss a variety of topics about motherhood using a faith-based curriculum.
We meet in Resurrection Hall (downstairs at Risen Savior) unless otherwise noted. If you have questions, please contact the Moms Leaders at risensaviormoms@gmail.com.
Annual membership fee is $20.00. This covers the cost of books and other materials. (Scholarships are available upon request.)
We are using the curriculum "Momnipotent" from Ascension Press. It includes conversation, reflection, brief video segments, and community!
October 9th @ 7:00p.m.: Fearless Beauty
November 14th @ 7:00p.m.: Giving and Goodness
*December 5th @ 5:30pm: Christmas Party
February 13th @ 7:00p.m.: Sensitive Strength
March 12th @ 7:00p.m.: MOMs Lenten Service Project Night
April 9th @ 7:00p.m.: Balancing Act
May 14th @ 7:00p.m.: Journeying on Together
*May 28th @ 7:00p.m.: End-of Year Celebration (Location TBD)
Fill out the interest form below, and one of our MOMS leaders will be in touch! You can also reach us at risensaviormoms@gmail.com